Our

Services

Civil Structural Construction
Manpower for Finishing Works
Masonry works and Plaster
Manpower for Pre Cast Work
Pre Engineered Structures
Manpower for Plumbing and Electrical Works
Manpower for Waterproofing and Insulation Works
Human Resource Deployment & Management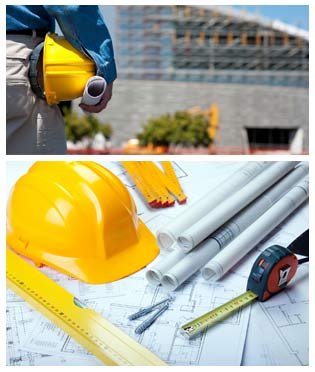 Civil Structural Construction
We have all the requisite facilities to undertake the commercial construction services. Based on our experience and in-depth understanding of the construction industry, we are able to create solutions that meet the unique requirements of our clients in terms of design, space and functionality as desired by the clients. We undertake execution of Civil Structural Construction Works right from foundation stage to the completion stage, which includes erection of form-work, steelwork, concreting. The final stage of job execution includes finishing of the concrete surfaces after de-shuttering, laying and placing in position the infrastructure for electrical and plumbing network.
Plan Estimate
The following list will give you, the homeowner a list of items to consider in determining the estimated cost of constructing your dream home. There are several possible choice in each category presented, it is important to honestly consider the implications of your choices to your budget.
Determine where you want to build :: Today, there are many new housing developments popping up throughout most areas of the country. If you would like to build in an existing new home plan, you should consider the cost of the lot in addition to future costs, such as a homeowner's association annual fee.
Purchase the plans for your home :: Custom homes are a wonderful option, but it is more cost effective to purchase plans that were previously designed by architects or designers specializing in home plan development. There are many places to purchase home plans, you might want to look on our plans that meets your need.
Decide on a general contractor :: You need to decide whether you will hire one contractor to oversee the construction of your new home or whether you will serve as the general contractor, and subcontract out individual sections of the construction to specialists in the field of new home construction.
Investigate associated fees :: In addition to the cost of the materials of realizing your home plans into a dream residence, and the cost of the labor required to build the home, you will need to think about the other fees you may encounter. Most municipalities require a building permit. There may be a percentage or flat fee attached to the permit. There may also be inspection fees, finance costs and if any plan changes need to be made there could be expensive designer or architect fees.